3D Tours
Explore local shops, lodging, and tourism attractions in virtual reality.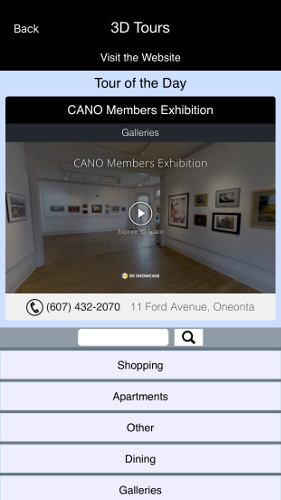 Hub
The one stop app for everything in Oneonta and Cooperstown.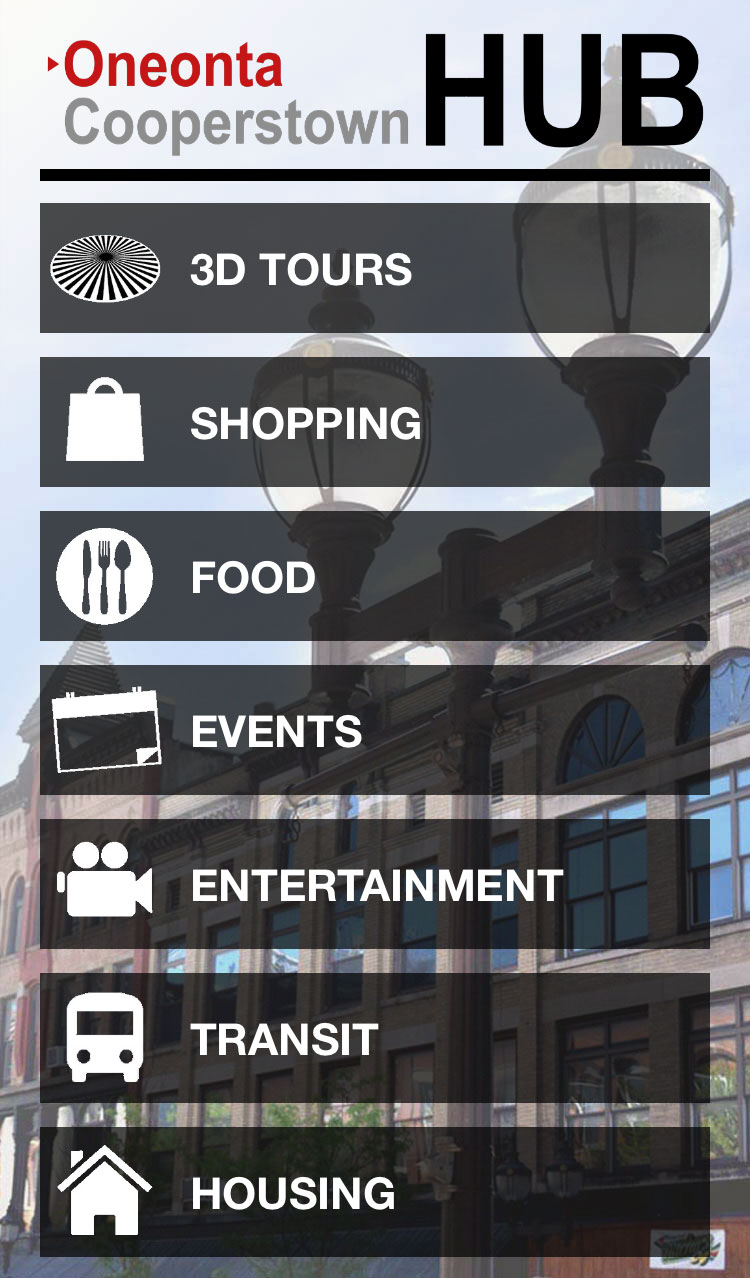 Events
View a calendar of upcoming local events.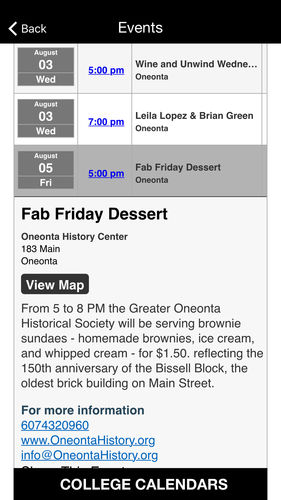 Students
Find available apartments and student rentals.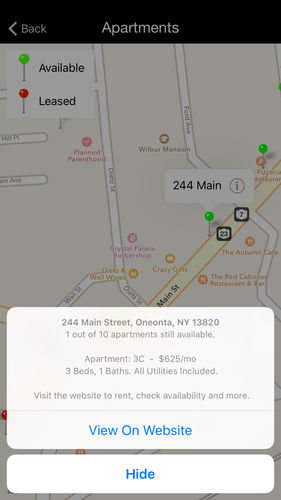 Housing
Look through up-to-date listings of houses and properties.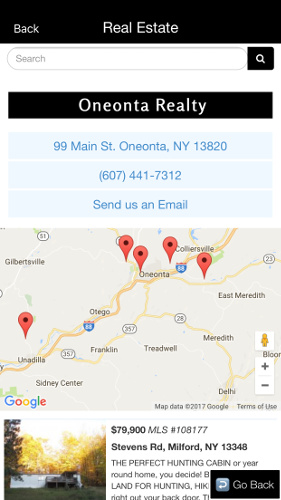 Food
Read local menus in-app, or place an order online.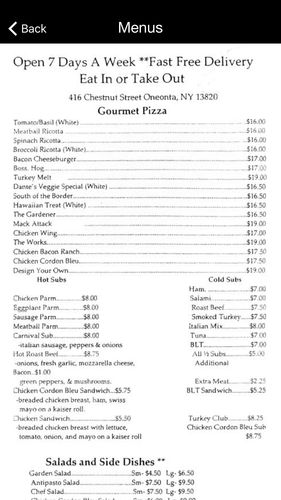 Movies
Browse new movie showings at Southside Cinema.
Coupons
Bring up seasonal coupons & discounts.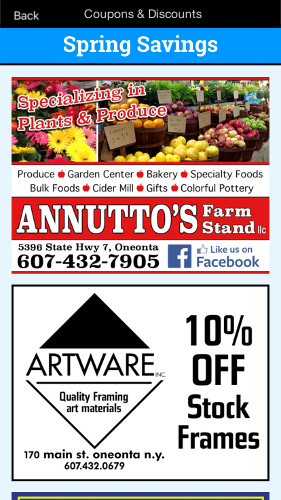 Taxi & Bus
Get from A to B using local transportation services.